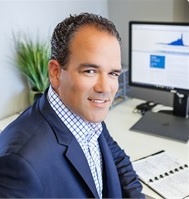 Jason P. Santos - President & Founder, JPS Financial Services, Inc.

As your financial advisor, my mission is to get to know and understand your financial needs, wants and long-term goals with regards to:
Retirement Income Planning

Estate/Legacy Planning

Goal Based Financial Planning

Risk Management Strategies
At JPS Financial Services, Inc., I believe in thinking and acting "out of the box"— I'm not afraid to challenge conventional wisdom and financial tactics to get you where you want to be now and in the future.
Whether you have significant financial assets to manage — or if you are just starting to accumulate wealth — I have the tools and background to provide wealth management guidance to fit your specific needs.
Schedule your complimentary consultation with JPS Financial Services, Inc. today!
To see if JPS Financial Services, Inc. is a fit for you, please email or call us at (619) 560-4283.